Missions in Kurdistan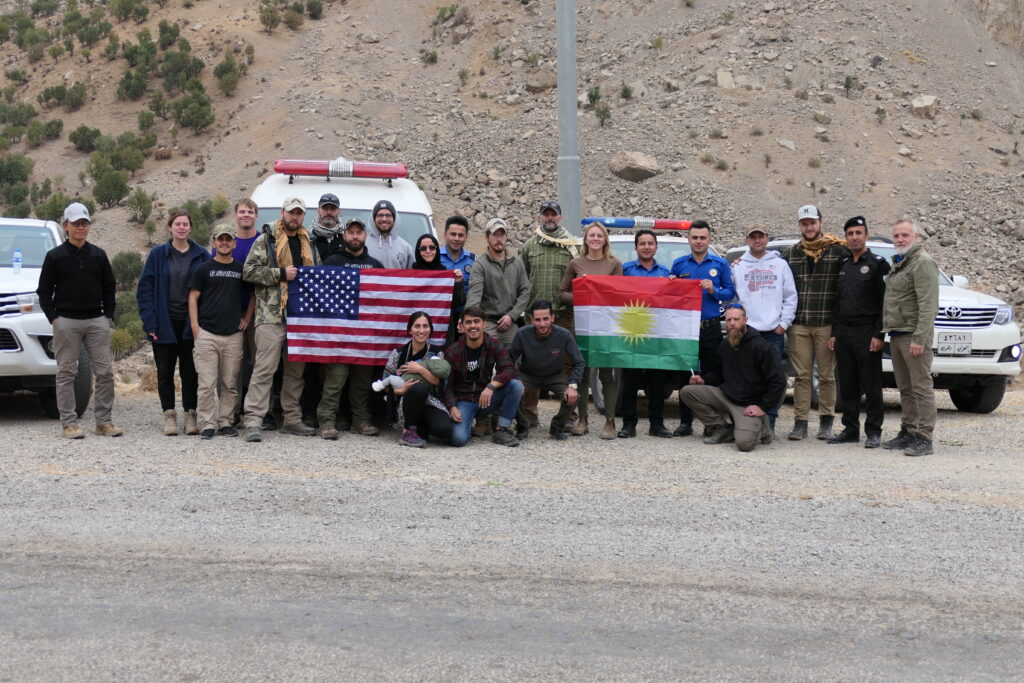 The reaction we get from ordinary people when we tell them what countries we travel to.. is often one of fear, confusion, and curiosity. "Iraq isn't safe for American's, you should NOT go there!" To which we will commonly answer that the safest place you can be is exactly where God has called you to.
We are called to go into all the world and share the good news of the gospel. As such, we participate in high-risk missions around the world, providing support to vulnerable communities affected by conflict, delivering humanitarian aid to those in need, teaching medical aid, and sharing the message of God's love and hope in some of the world's most challenging environments.
Our Missionaries travel half -way around the world to be the Hands and Feet of Jesus in the Kurdish Region of Northern Iraq. Typically these are self-funded missions in-which the missionary is responsible for finding donors and sponsors to help them complete their mission. Once our missionaries are in country, we work in small 5-10 person teams to complete Mercy Missions – This entails providing food, clothing, and medical aid to communities in need. Aside from Mercy Missions, we being a Fight Club find it necessary to train other missionary groups on the importance of Self-Defense and Tactical Casualty Combat Care or TCCC.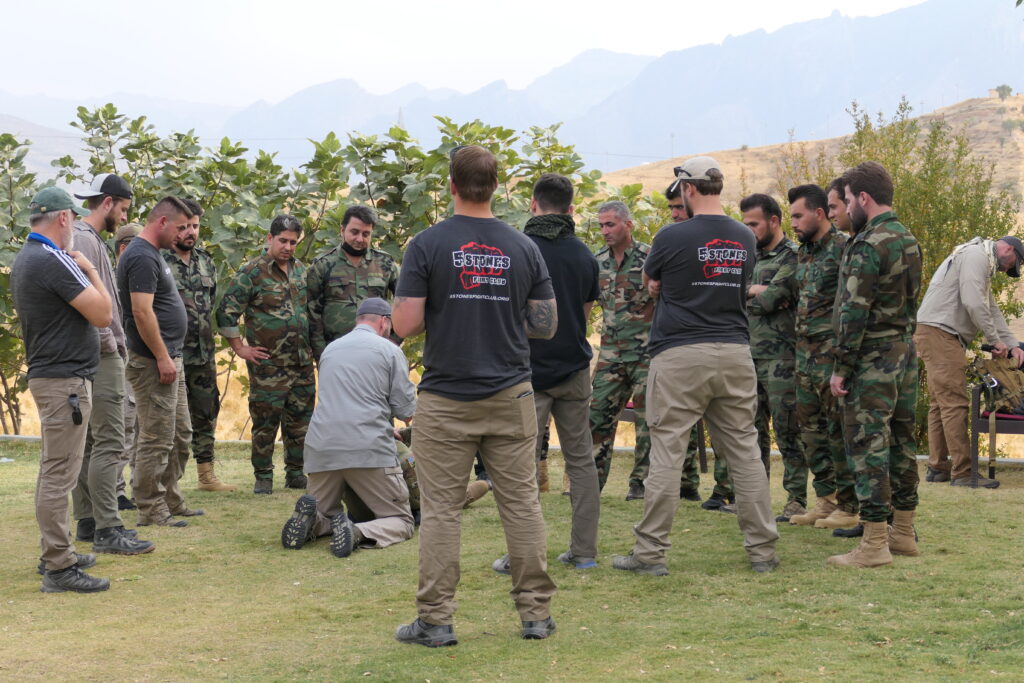 Through our local outreach, domestic disaster relief, and international high-risk missions, 5 Stones Fight Club is committed to being a Christ-centered community that uses our skills and resources to serve others and make a positive impact in the world. There's lives out there waiting to be changed by the Hope that is Jesus Christ, we want you to be apart of supporting that mission. So, are you ready to "Join the Fight?"