Are you looking to become stronger, faster, and more athletic? Powerlifting is a specialized sport focused on an individual's ability to move maximum weight. The pursuit of the ability to lift maximum weight results in muscular development, coordination, strong posture, and a positive mental disposition. Regardless if you're looking to increase bone density to fight off osteoporosis or if you're an athlete seeking to excel at your sport; powerlifting has something to offer you!
The 5 Stones powerlifting gym has the equipment to take you to the next level. Whether you are intent on building power and strength or training for a world-level powerlifting competition, the resources and equipment are available to optimize your goals. Power racks, ER racks, Eleiko calibrated kilo plates, Hammer Strength, reverse hyper, deadlift platforms, sleds, specialty bars, bands and chains are on site to help you achieve excellence. Additionally, Velocity Based Training (VBT) is available to enhance quickness and speed.
5 Stones is supported by the Kingdom Powerlifting Club with a coach on-site to help with your training questions and needs. Designated times, known as the "Power Hours" are available throughout the week to promote confidence, solidarity and Esprit de Corps among our powerlifters and strength athletes. Sport-specific seminars and training sessions by top athletes will be scheduled during the year to address form and technique. Additionally, personalized programming for peak performance is available for powerlifters, power-builders and strength athletes from various disciplines. What you need is here.
At 5 Stones we pride ourselves in preparing individuals mentally, spiritually, and physically to face every challenge on the mat and in life. At the Middle School through the Adult level, you can expect the intensity and demand for mental fortitude to increase. Our training focus will revolve around mental preparation and sharpening of minds for not only competition but in life. We are very goal-oriented with all groups and encourage each athlete to set out their own plan for success. We will always strive to teach outstanding techniques through a variety of coaches with whom many have PIAA and NCAA Championship wrestling experience. Our primary focus will be on folk-style wrestling, but will also be introducing freestyle and Greco wrestling.
Our Instructors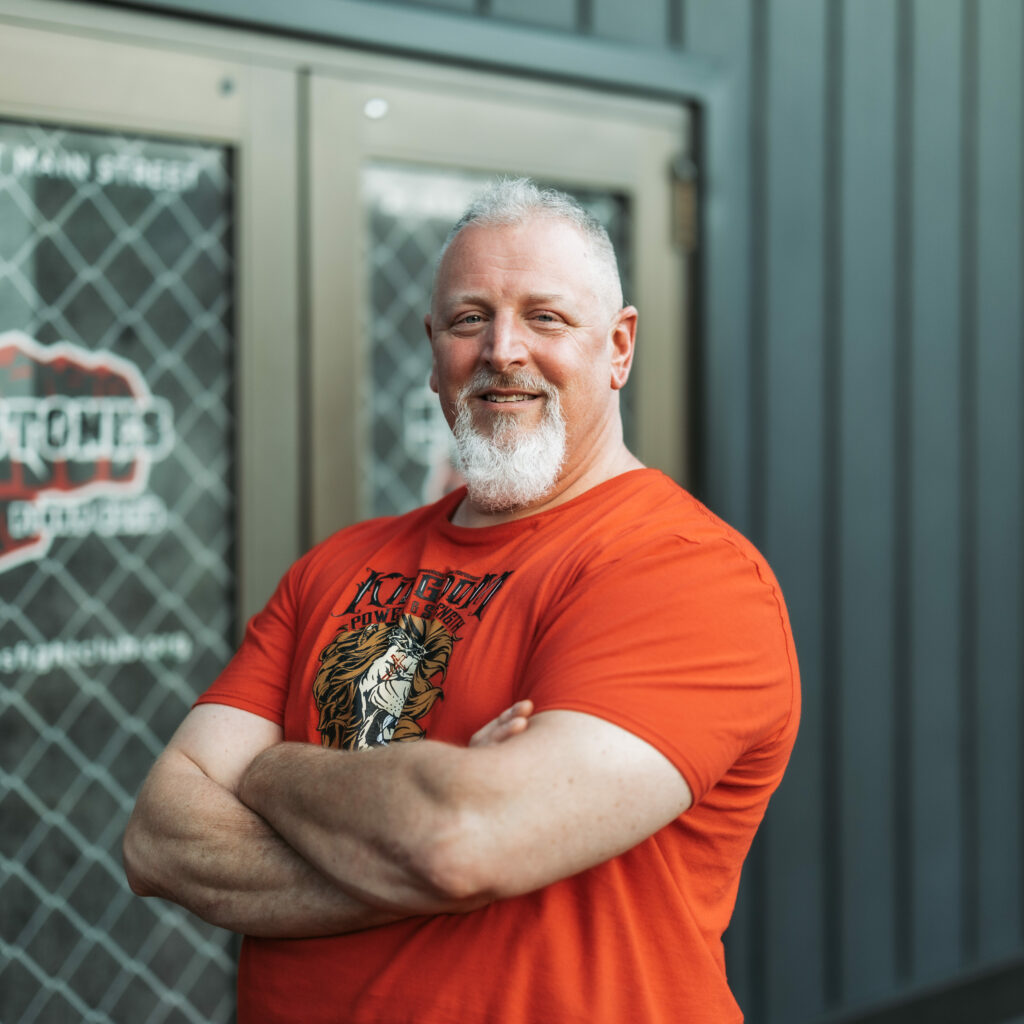 COACH JIM
Testimonials
Lifting for Kingdom Power & Strength and Jim has been an amazing experience. After six weeks of training under Jim, I received a great amount of support and encouragement to continue improving. Jim has been a great teacher throughout, providing a plethora of information in response to questions I have about form, weight and lifts. My weight tolerance has gone up significantly in the short time I've been training and it is all due to the program and immense knowledge Jim has on which lifts to increase muscle mass and gains. To anyone who is struggling to gain the courage to start lifting, or to someone who simply wants to get stronger, I would highly suggest using 5 Stones as a place to gain that courage and strength.